HOLIDAY HOMES


Do you have a nice Guest House or a small family resort in the Hua-Hin, Cha-am, Pukhet, Pattaya area you want the world to know about, if so please contact Pamela at Casa Holidays.
My name is Pamela Davidson and I am making a genuine world wide effort to contact private and commercial holiday accommodation owners. E.g. HOLIDAY - : Villas, Cottages, Apartments, Homes, Cottages, Condos, Chalets, Log Cabins, Hotels, B&B and Guest houses etc. Maybe you could help me by forwarding this FREE INVITATION to an email address where you enjoyed a holiday - or someone that you know who owns holiday property/s.
YOU ARE INVITED to register your holiday property/accommodation details with our fast growing and highly respected online holiday travel brochure. ITS FREE!! and you can register from anywhere in the world.
There is no commission to pay & customers contact you direct. Your FREE listing can include up to 50 words of advertising text in our search results - Plus contact information and local amenities such as golf, skiing, sailing etc.
We also provide link pages, which will increase your web site ranking with the major search engines.
ALL THIS IS FREE! ALSO.....
* Direct link to your web page - available!
* Photo or banner adverts - available!
* Guaranteed -Top position in the search results - available!
* FREE - web page design - available!
* UK Newspaper Advertising Service - Coming soon!
* 1000's of holiday seekers are looking for holiday accommodation each week.
* Don't delay! It takes around just 3 minutes of your time to Register!!!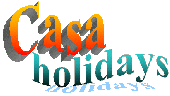 Click Logo Above to Register





DISCOVERY AT HUA HIN SEASIDE RESORT

Lunar Hut Resort At Khoa Takiab

200 Metres From a Clean Sandy Beach.

Discover these nice modern holiday detached chalets at Khoa Takiab 4 kms South of Hua Hin, the Chalets are very modern inside, airconditioned with modern western type furniture plus washrooms which I found much cleaner & brighter than the Guest house we stayed at for Baht 1300 per night. The Small chalets have one bedroom with a seperate washroom and the Larger ones were 2 Bedrooms with their own ensuite washrooms and a living room. The living room had a fitted fan but No aircondition.

We were happy to find that daily prices for the single chalets started from, 500-600 Baht, I presume depending on the No of occupants & the season, though our visit was in the High Season, we were also quoted a huge discount for booking a month's stay. There is a small shop/cafe in The Office/Admin Chalet with facilities to have a hot drink, food, or a beer. Although we did not stay there as we had already booked in to another guest house, we intend to come back again to stay at lunar hut resort as the management & staff made us feel very welcome during our visit. The beach which is very clean, was a mere 200 metres or less away.

At various times in our travels we discover nice places, and it is a pleasure to let the world know they exist.

Click Any Image to Enlarge ----------- Hit The Back Button to Return Here







Home Page l Properties l Thai lottery l Classfied ads l Helpful links l About us l e-mail us l