Executive Entertainment Home for Sale - Nichada Thani! opposite community swimming Pool
State of Art Home Theatre Room, 10 Million Baht invested in Fixtures Furniture and Equipment


**********************************************************
For Sale Executive Entertainment Home, Nichada Thani - ISB Bangkok! opposite community swiming Pool.
State of Art Home Theatre Room with 5 million baht in equipment and furnishing.
Entertainment Room - pool table, wet bar, built in 2,000 liter aquarium, second home theater entertainment center.
Extra large open dining room built for entertaining with buffet wet bar, open garden views, large crystal chandelier.
Family bonus room - with pantry wet bar.
Kitchen with dining area, outside Thai kitchen, laundry, maidís quarters.
Three childrenís bedrooms, each with private bathroom.
Large Master bedroom with large closets, large bathroom with large raised Jacuzzi surrounded by pillars, glass ceiling and chandelier.
Professional landscaping with waterfall and fish pond.
Built in sound system indoors and out, light management with Lutron programmed lighting, 16 line PBX phone system plus three dedicated office lines, electrical upgrade, emergency lighting, German lighting fixtures, door and lighting fixtures upgraded, two UBC dishes
First floor Marble floors, second floor wood, Wall papered and drapes throughout including ceiling
Land 215 Sq wah, (860 Sq metres) Living space inside 740 Sq meters. House was built approximately 3 years ago.
Sale Price 30,000,000 baht, Rental 240,000 per Month.
About International School Bangkok, Samakee Road, Pakkret, Nonthaburi 11120 www.isb.ac.th
Located on a 35-acre site in Noth Bangkok, ISB is among the best equipped international schools in Asia. From Elementary level right through to the High School's Advanced Placement and International Baccalaureate, the curriculum is tailored to meet each childs needs. Families who live inside Nichada compound have every facility needed to relax in secure comfort , children can cycle within Nichada Estate travelling from home to school without being subjected to the unruly traffic conditions which exist outside oF Nichada. Many Top Executives who hold regional job positions in Asia choose Nichada Thani as their home as they know that the security inside Nichada Compound is of the highest standard found in Asia. A visitor once remarked that this was the first place in Bangkok where he could not see stray dogs wondering around.
Executive Home at ISB Nichada Click any image to enlarge. Hit back button to return here.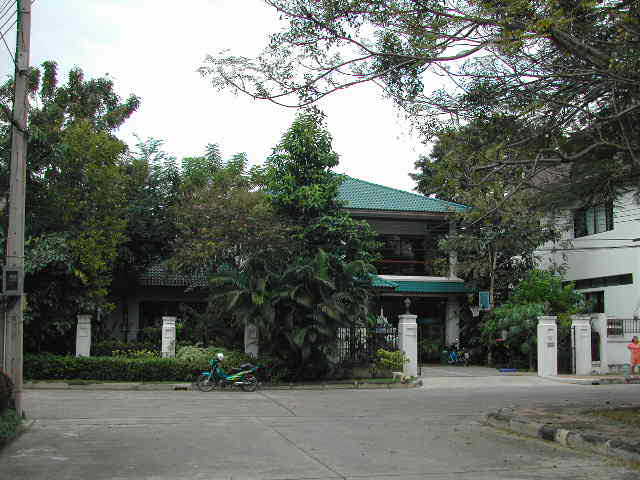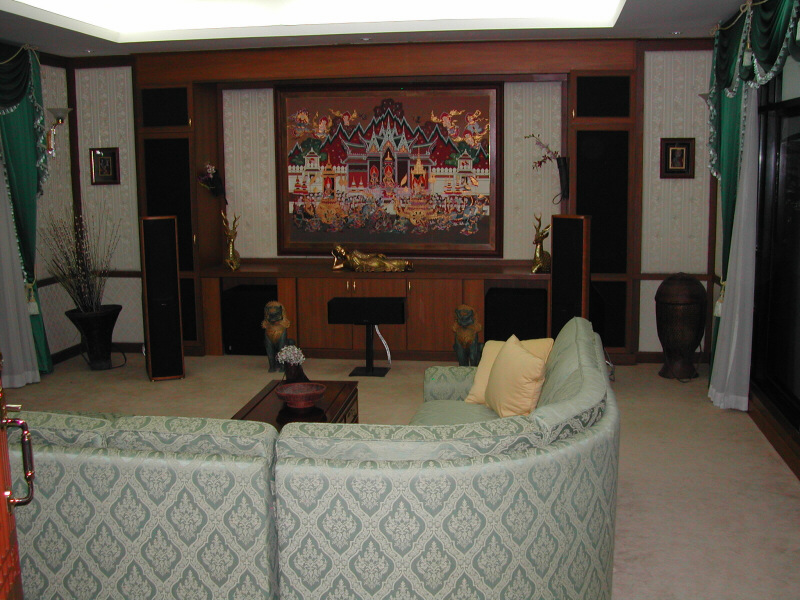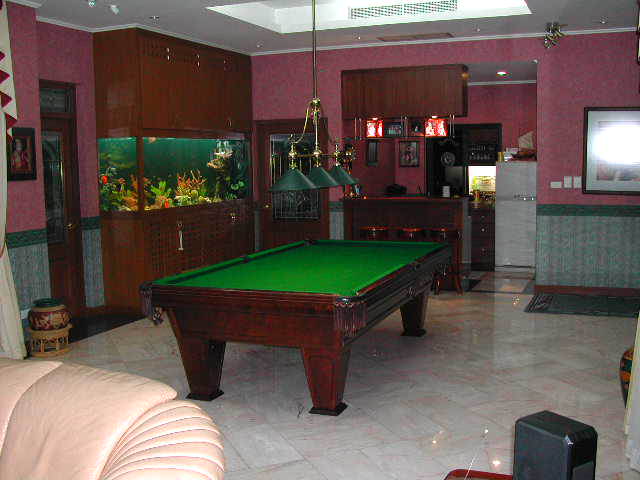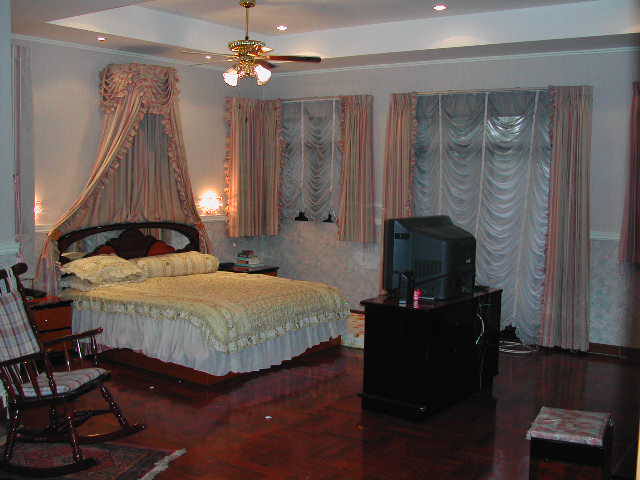 1. House view from Road 2. living Room 3. Games Room 4. Master bedroom
More pictures available for viewig to interested parties.