Ban Saray Rayong: Luxury 2 storey Villa with S/pool, matching Jacuzzi & waterfall, + Luxury Office Bldg
with 5 suites, Staff Quarters, on 12 Rai of Land with a 2.45m solid wall boundary. Suitable for top Execs.
**********************************************************************************************************************
General Overview: This project was originally designed as a luxury home and business combined by the present Company/Owner who has now decided to sell the whole project at cost price. The estate is located 2.5 kms inland from Sukhumvit Highway near Ban Saray village and approx 23 kms south of Pattaya, occupying approx. 12 rai (approx 5 acres) of freehold land, owned outright by Gemini Leisure Holdings Co.Ltd, so any foreigner with the funds need only purchase the Company which owns the project and that simplifies the sale.
View The Residence & Office The Estate has spectacular unobstructed views to the east over a valley, lake, and the back of Buddha Mountain, to the north up the plains towards Pattaya, and to the west over the coastline and sunsets. The Estate comprises three buildings: a substantial two-storey luxury residential villa; (16,000 sq ft) a single-storey prestigious office building; (4500 sq ft) and single-storey staff quarters which has 2 self contained units within the building. Floor plans are available for viewing to all serious investors who are interested in purchasing the estate.
General Details: To the east of The Residence is a terrace containing a large free-form swimming pool with a matching jacuzzi, an artificial cascading waterfall covers the pump-house, and a custom-dug artesian well provides a good and constant flow of pure clear water of the highest quality.
See Front Entrance to Residence Top quality materials have been used throughout the project, including marble floors in the Office building, Residence, dining room plus lounge, granite counter tops in all bathrooms and the Residence, kitchen and bar. Three-phase electrical power has already been specially installed; and the breaker systems are more than adequate for the projected loads.
Luxury Villa pictures and views. Click any image to enlarge. &nbsp: Hit back button to return here.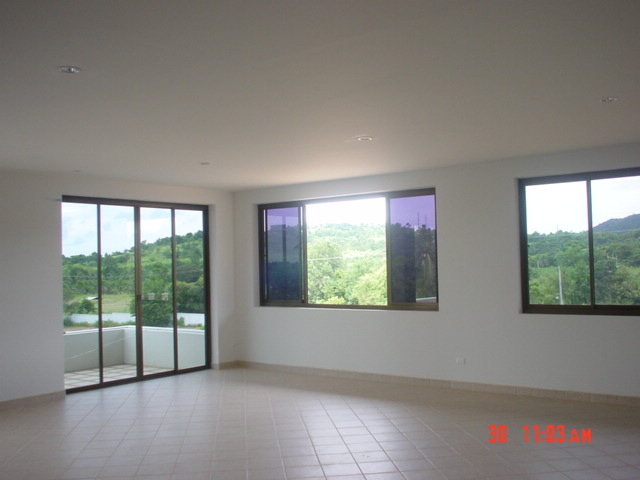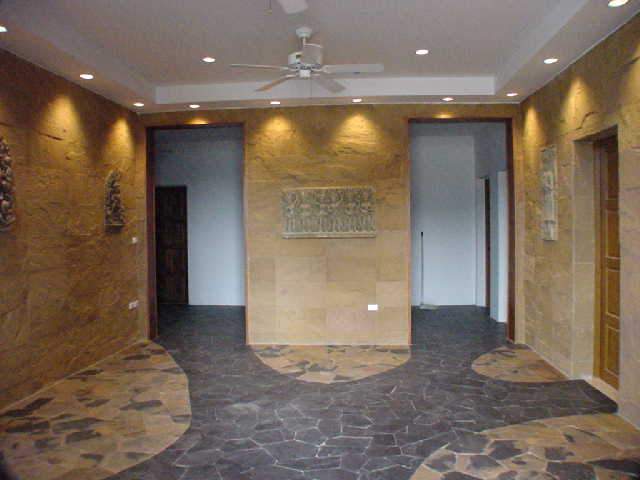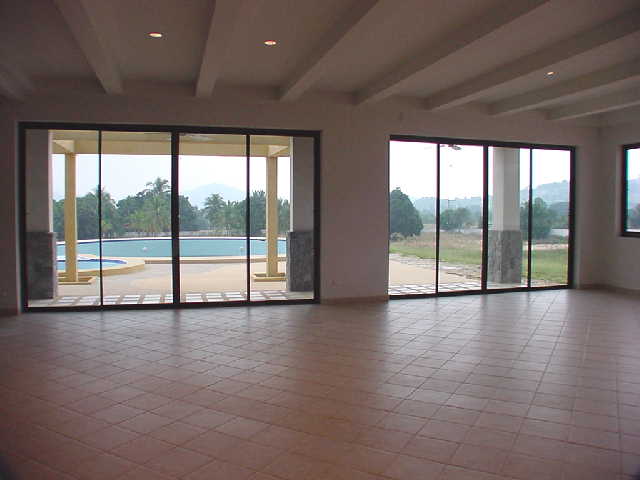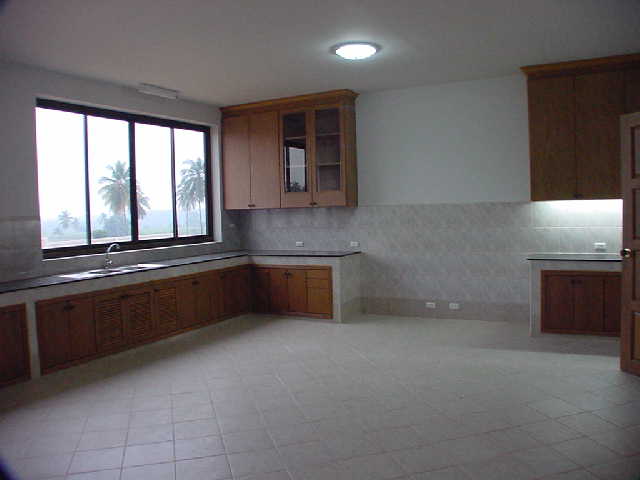 L-R. No 1. Master bedroom, No 2. Entrance Hallway, No 3. Living-Dining Room, No 4. Kitchen right side.
Contact us for more Info by completing our enquiry form.