For Rent Very Nice 2 Bedroom Apt 98 Sqm at Thonglor Tower Suk 55.
*****************************************************************************************
View of city from Apt Balcony. The property is located on Sukhumvit Soi 55, better known as Soi Thonglor, the heart of where most of the expats in Bangkok tend to live. Many buses travel along soi Thonglor so it is just a quick hop on any bus going towards Sukhumvit Road to reach Thonglor BTS Station on Sukhumvit road. For those who like to use water transport there is the Klong Saen Saab canal fairly close by to avoid the traffic hassle. The special airconditioned bus from Don Muang airport to Sukhumvit also goes past Thonglor Tower.
View kitchen fixtures and equipment. The apartment is located on the 8th floor of Thonglor Tower and it has all the items and equipment needed to live in complete comfort. The following items come with this fully furnished apartment: 3 aircons, one in each room, there are 2 bedrooms, 2 bathrooms, big living dining room, and 2 balconies to enjoy city views, the apt is equipped with new furniture all round, the floors are marble and wood parquet. The kitchen has a washing machine, microwave, fridge, water purifier, cooker with hob, stainless steel sink and worktop. All rooms have fitted storage shelves cupboards and wardrobes, there is a TV in the Living room (see photos).
View living-dining room Thonglor Tower is a residential condominion, Many expats who have now left Thailand have fond memories of the place, and yours truly remembers it from the early days. The apartment is located on the quieter part of the building on a high floor away from traffic and motorcyle noises. Sporting and recreation facilities include a large swimming pool (see picture), a gym for the keep fit enthusiasts, table tennis for the young. There is covered parking plus 24 hour security. Tel: 02-381-8104 Fax: 02-381-2159 email ilyanik@mail.ru
The owner of this apartment is seeking amodest 30,000 Baht rent per month.

Very Nice Apt with Panoramic city Views. Click any image to enlarge. &nbsp: Hit back button to return here.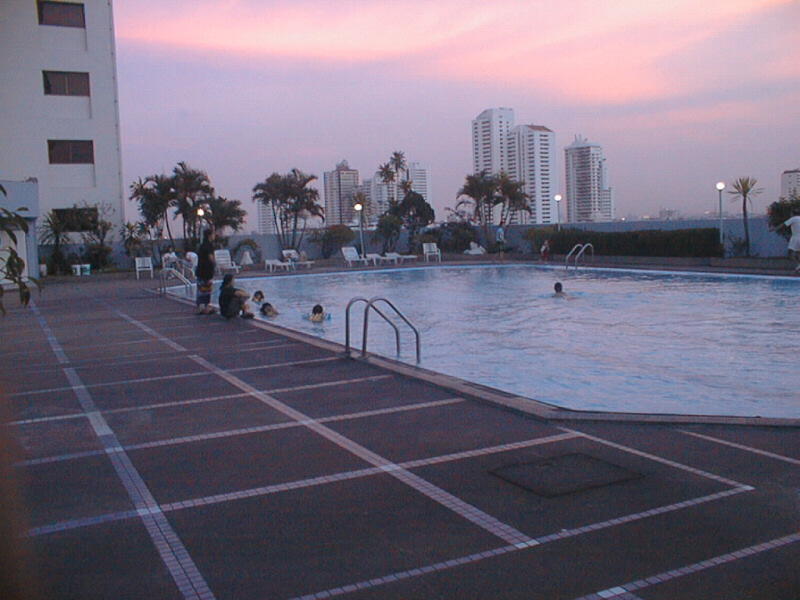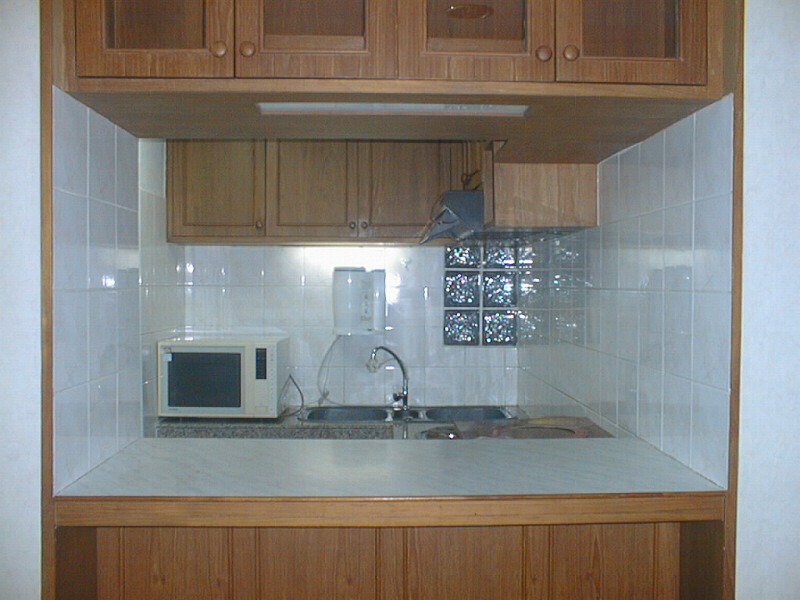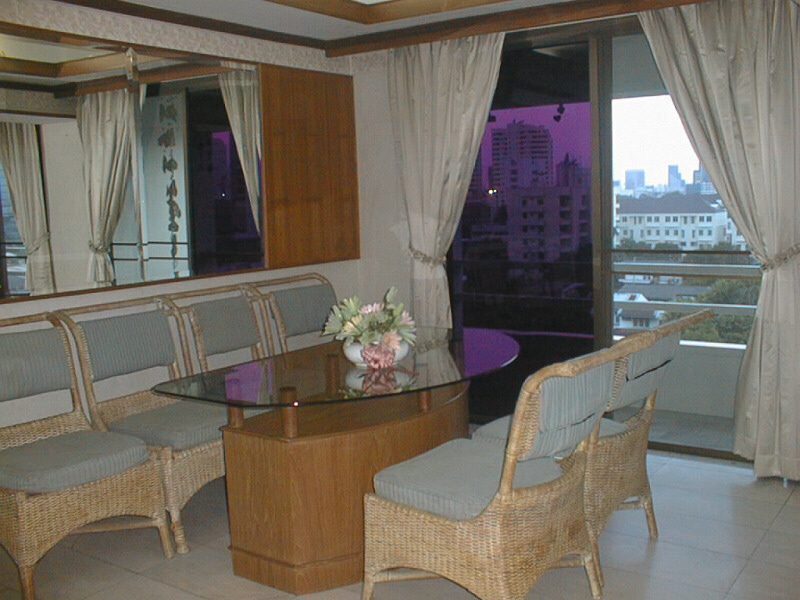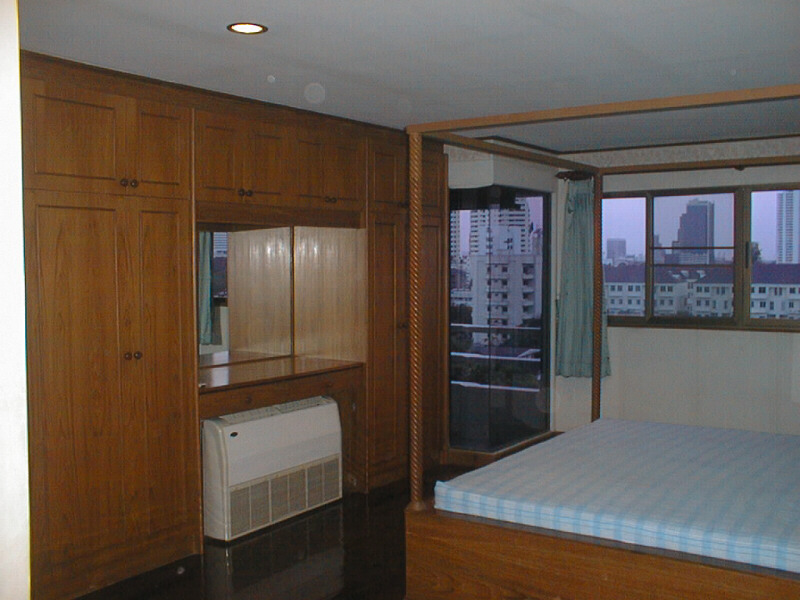 L-R 1. View of S-pool. 2. View of apt kitchen. 3. Living-dining room. 4. View master bedroom
More photos available for anyone interested.